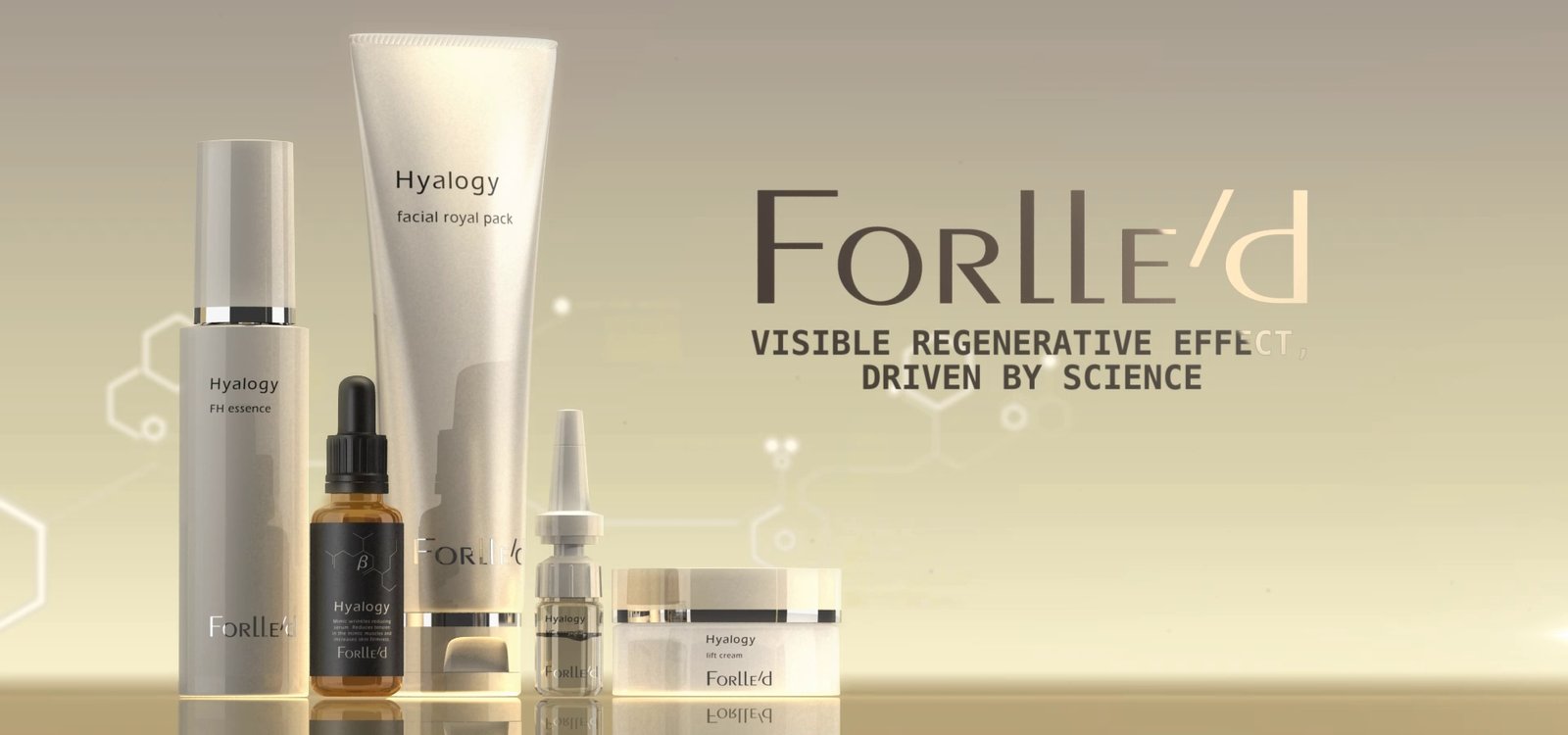 Nobel prize
NON-INVASIVE SKIN RESTORATION TECHNOLOGIES FROM JAPAN
awarded the Nobel Prize
High-tech professional cosmeceuticals from Forlle'd are leading products for restoring the functions and structure of the skin at the cellular level, and controlling the mechanisms of both chronological and photoaging. Forlle'd's unique cosmeceutical formulas, developed on the basis of the discoveries of the Nobel laureate, provide instant and visible results after the first procedure. Special low molecular weight innovative formulas, perfectly compatible with each other, and high bioavailability of Forlle'd preparations are the ideal solution to prevent and slow down the aging of skin of any type and phototype at any age.
«Low molecular weight hyaluronic acid molecules in combination with ionized minerals provide Forlle'd cosmeceuticals with an unrivaled ability to deliver vital ingredients to the dermis without injection»
Dr. Makoto Hatto
Inventor of the unique complex of low molecular weight hyaluronic acid and ionized minerals Forlle'd
«Forlle'd is actually a hyaluronic acid injection, but without an injection»
Dr. Neil Saddick
Professor of Clinical Dermatology, Wile Cornell College of Medicine, USA Former President of the American Academy of Cosmetic Surgery (AACS)
Low molecular weight hyaluronic acid
Forlle'd laboratory scientists have developed and received a patent for the production of hyaluronic acid molecules of a unique size – 5 nanometers. This ultra-small molecule size allows Forlle'd hyaluronic acid to penetrate into the deep layers of the skin without hindrance, providing intense and long-lasting hydration from the inside, restoring structure and normal functionality. The main component of all Forlle'd products is a unique patented low molecular weight hyaluronic acid.
Ionized minerals
The patented complex of ionized single-year and bivalent minerals stabilizes the intercellular space and delivers nutrients to the cells, activates healing and regeneration, restores the most important physiological processes in the skin.
Low molecular weight organic platinum
Organic Ionized Low Molecular Weight Platinum, obtained by the Forlle'd laboratory, counteracts the destructive action of all known forms of free radicals. Platinum series products slow down the mechanisms of not only photoaging, but also physiological aging by controlling the main biochemical reactions underlying the pathogenesis of skin aging.
Low molecular weight type III ceramides
Ceramides, being a natural component of the stratum corneum of human skin, provide protective and barrier functions of the skin. Forlle'd's patented process for the production of low molecular weight ceramides type-3 from soybeans ensures their high bioavailability and maximum compatibility with human skin ceramides. Thanks to these properties, Forlle'd products with low molecular weight ceramides are used to treat sensitive and reactive skin.